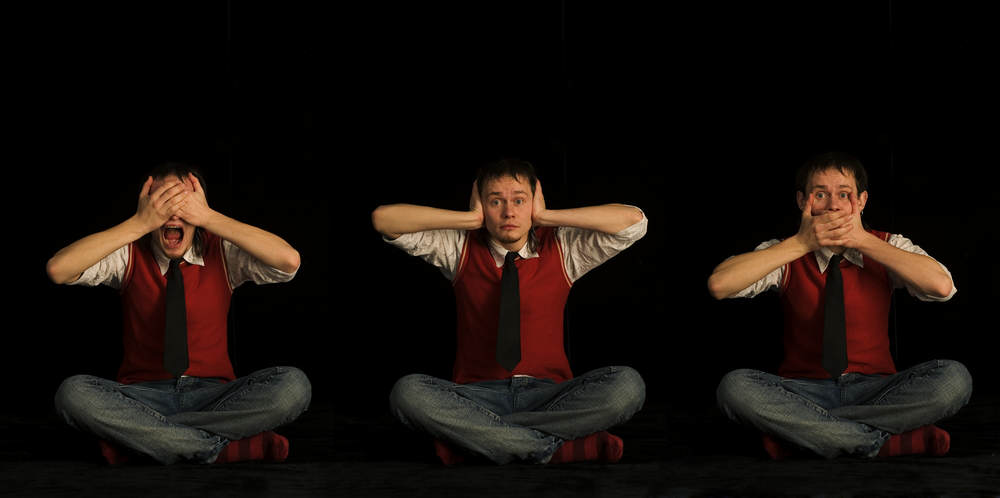 As we discussed in our January Newsletter, the first step to Accountability involves an examination of the facts/reasons underlying a specific event/result (accounting). In order for this process to bear fruit, it is important that we accurately and fairly evaluate the causes of the poor performance. To effectively examine the facts/reasons for a specific event/result requires that we understand how our biases could affect that evaluation. This is where Cognitive Biases can come into play. You may be saying to yourself…"I don't have any biases. What are they talking about?"
Well, the truth is that we are all impacted by biases and much of the time for that matter.
What is a Cognitive Bias?
A Cognitive Bias is anything in our thought process that can distort the way we view things including the actions of another person.
There are a multitude of cognitive biases that have been identified and studied by psychologists, but there are two that directly impact accounting for the actions/results of another person.
Confirmation Bias
One of these is what is called Confirmation Bias or the tendency to search for, interpret, focus on and remember information in a way that confirms one's preconceptions. In other words, we are predisposed to look for causes that confirm what we expect.
This means, for example, that if we are predisposed to view another person as competent, a hard worker and motivated, then we will tend to look for these types of behaviors in that person and also overlook behaviors that are in conflict with our preconception. Additionally, we would be more likely to account for poor performance on the basis of external factors such as lack of resources, lack of support, etc. rather than internal factors such as knowledge, ability or motivation. In other words, we would be likely to conclude that the failure was out of the person's control.
On the other hand, if we are predisposed to view another person as incompetent, lazy and unmotivated, then we will tend to look for support of this preconception as the cause for failure and perhaps blame the person for the failure.
The Confirmation Bias is the underlying driver for a phenomenon commonly referred to as the Self Fulfilling Prophecy. This phenomenon has been demonstrated through research and personal experience in various environments and is notably reflected in the positive correlation between a supervisor's expectations of a subordinate and that subordinate's performance.
Low, negative expectations tend to result in poor performance, whereas high, positive expectations tend to result in good performance.
Therefore, how we view an individual not only can color how we evaluate performance, but it can also determine how the individual actually performs. To fairly hold others accountable for failure we must be aware of our predispositions/biases regarding the individual and how we may have contributed to the failure in the first place.
Fundamental Attribution Error
The second Cognitive Bias related to Accountability is called the Fundamental Attribution Error.
Have you ever been driving on a three lane highway, going the speed limit in the right hand lane (left hand lane if you are from the UK) approaching an exit that you are not taking, only to have someone cut dangerously close in front of you to take the exit? What were your thoughts about the person doing the cutting? If you are like most of us you called the person a "jerk" or something worse and honked your horn or gestured "politely".
You just attributed the other person's actions to an internal attribute related to carelessness or some other bad motive. In other words, we view the other person as "bad" in some way.
Now, have you ever cut someone off in a similar circumstance when you were needing to get to an exit? If you are like us, and everyone else we have asked this question, then the answer is "yes"!
So why did you do it?
Probably because that "jerk" in the right hand lane wouldn't get out of the way and let you exit. In other words, your poor performance was due to external causes and not your carelessness or bad motive.
This is the Fundamental Attribution Error which says that we tend to attribute internal/motivational causes to the poor performance of others but not to our own poor performance. This cognitive bias can cause us to "jump to the conclusion" that the cause of the poor performance was due to motivation and thus interfere with our complete evaluation of other causes. Failure to accurately evaluate the "real" causes will most likely lead to consequences or corrections that will not lead to success in the future.
What's the Point?
Simply being aware that these two Cognitive Biases exist will help reduce or hopefully eliminate their impact on the accountability process.
As we will discuss in a future newsletter, starting your accounting of poor performance without "guesses" as to the cause(s) will almost always lead to a more accurate evaluation.